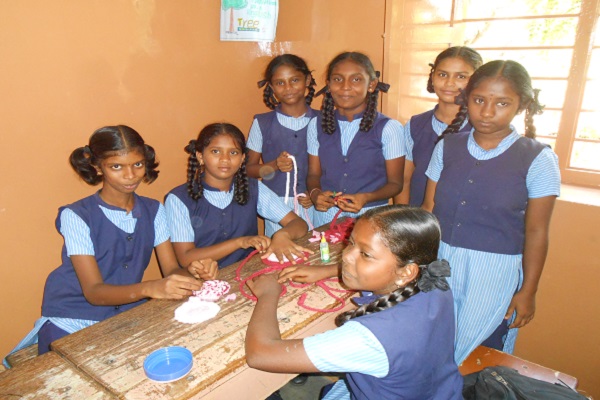 SUBSTITUTION PERIOD  AS CREATIVITY PERIOD
(when the teachers are on leave)
When a teacher goes for a substitution class she carries the creativity file with her meant for that particular class. The students are engaged in lots of interesting activities that bring out their innate talents. Students also work in peer groups.
---
BOOK FREE DAY
Every month 3rd Saturday "Book Free Day" is Celebrated on the School  Campus and Students are motivated to do other activities like "Arts and Crafts ".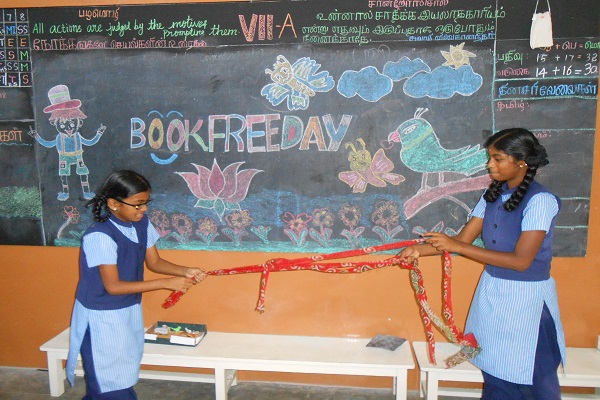 ---
PLASTIC FREE CAMPUS
Use of single-use plastic is banned in school campus. Children are educated not to use plastic in any form either in the campus or wherever they go.
---
BEST CLASS AWARD
The class which excels in aspects such as cleanliness, attendance, academics, and discipline is given a rolling shield on a monthly basis. This encourages the students to work together as a team with a competitive spirit. Thus, the trait of unity is fostered to achieve a common goal.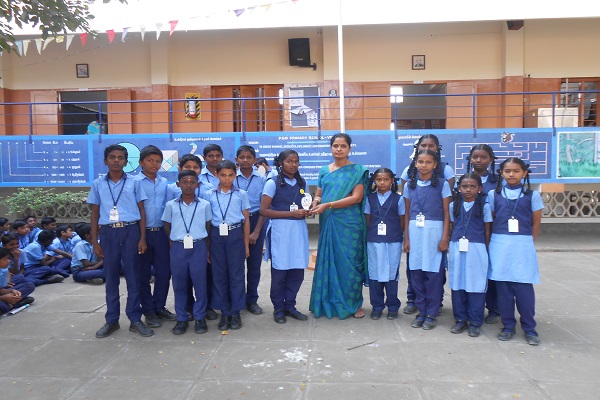 ---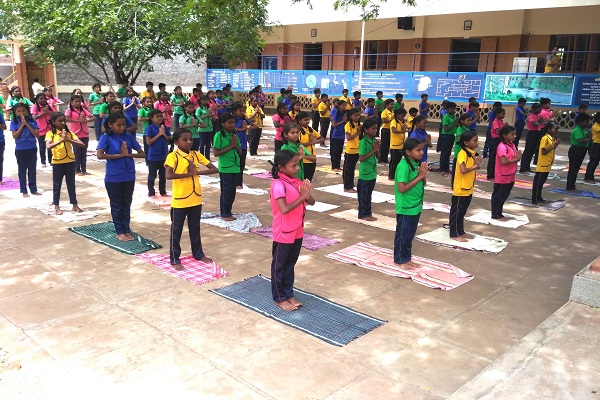 YOGA
By doing yoga, students are physically, mentally and spiritually trained to be disciplined and enriched  in their health, culminating in peace of mind, body and soul.
---
ARTS AND CRAFTS
Art & craft classes are conducted once in a month to encourage the students to create sensitivity skill,  enhance their  interest  in expanding  their artistic potential.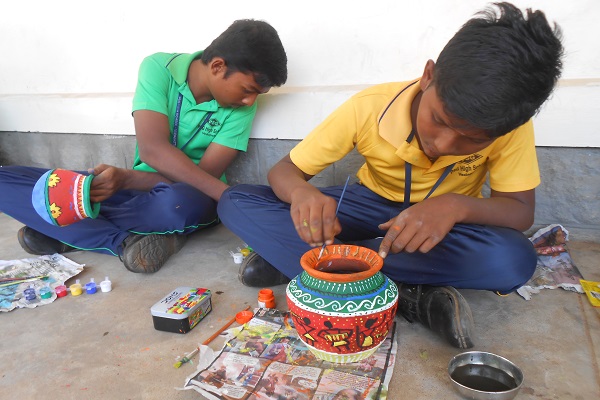 ---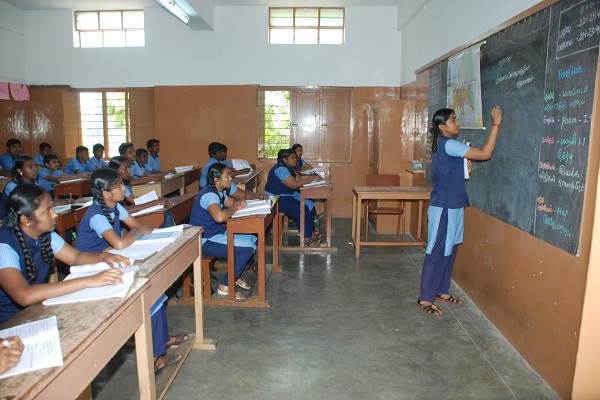 LIFE SKILL DEVELOPMENT
Positive Thinking
Creative Thinking
Problem Solving
Stress Management
Focus on Self-Control
---
MEDICAL CAMP
Regular height and weight examined and recorded.
The school has link with PSG Rural Health centre.
The school refers the needy students to the above for further treatment and the parents are  immediately informed  for  follow-up action.