INFRASTRUCTURE / FACILITIES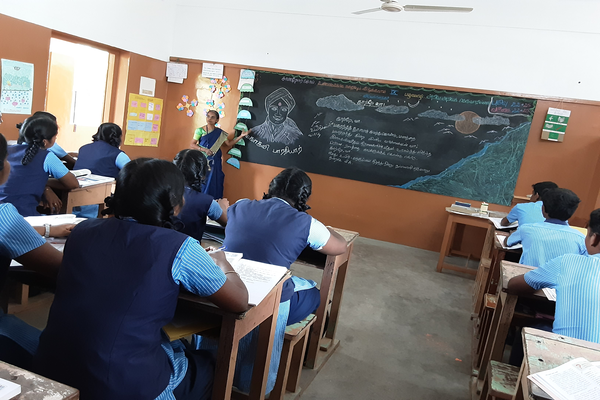 CLASSROOM
Wide and Breezy classrooms
---
LIBRARY
A  well-equipped library with  5000 books enhances learning and endeavors to inculcate a  love for books in students.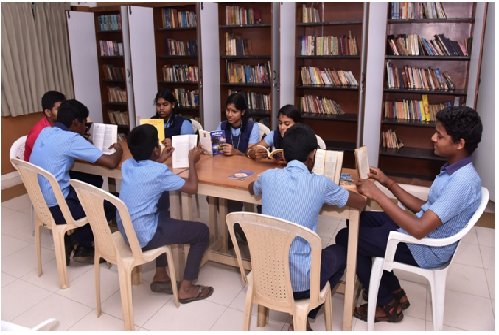 ---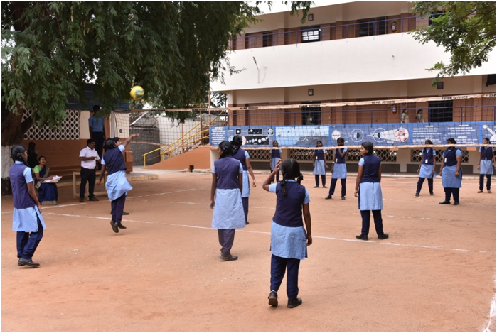 PLAYGROUND
A well-maintained playground for Football, Volleyball, Kho-kho, Ball Badminton and Athletics, etc….
---
COMPUTER LABORATORY
The Computer Laboratory is equipped with the latest multi-media machines, LCD color monitors, educative and subject specific CD's and High speed data connection with Wi-Fi.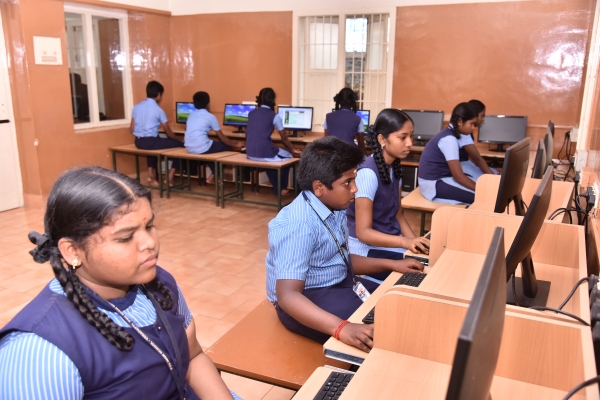 ---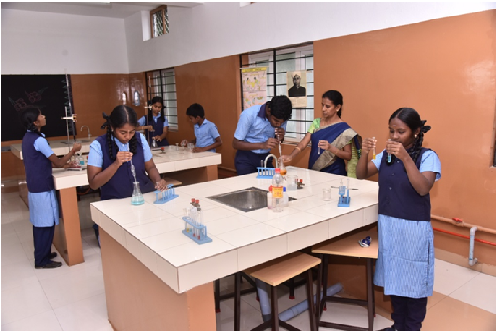 SCIENCE LABORATORY
Fully equipped Integrated Science laboratory.
---
SMART CLASSROOM
Smart Classrooms are equipped with advanced devices like Interactive Panel Board, Digital Visualizer, Web cameras, wireless headsets, etc.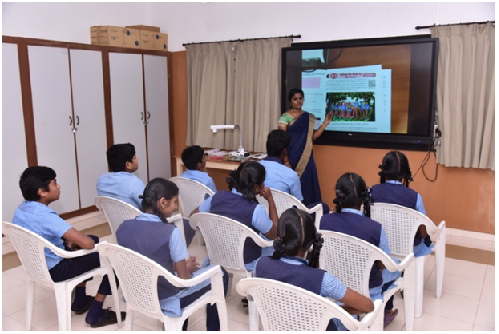 ---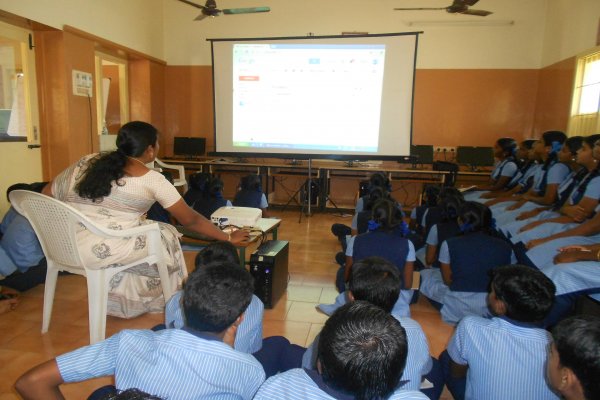 AUDIO –VISUAL ROOM
A  32" Television with DVD Player equipments are available.
---
SAFETY & SECURITY
The School has  CCTV surveillance set up to monitor common areas and the school surroundings. An efficient  Security system ensures  the safety of the students.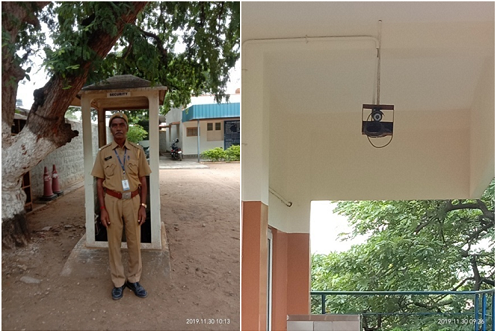 ---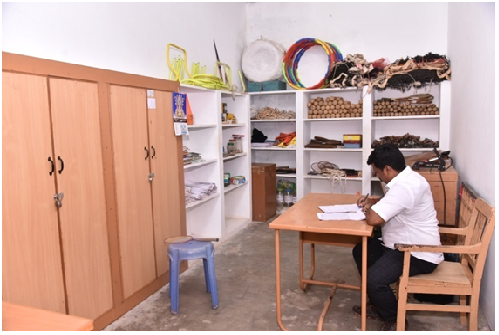 GAMES ROOM
A separate room is provided for Indoor games like Chess and Carrom.
---
FIRST AID ROOM
A well-equipped First aid room is available for students in time of emergency.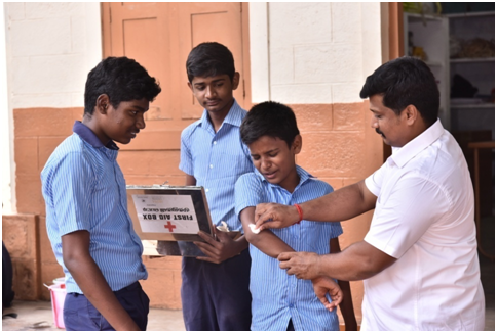 ---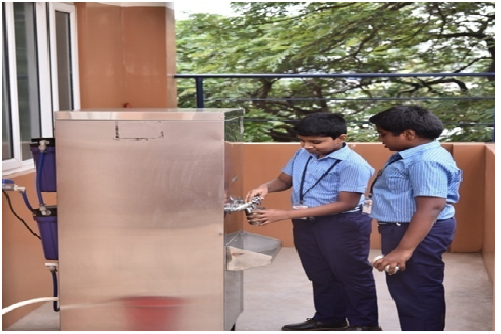 WATER FACILITIES
Water doctor is available in both the floors.
---
POWER  ROOM
A  2KVA  capacity power generator and a  UPS connection having a  capacity of 5KVA are available to combat power shut down at needy times.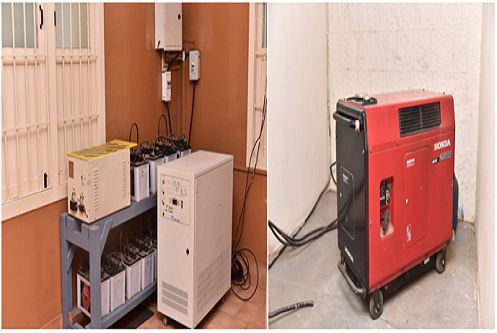 ---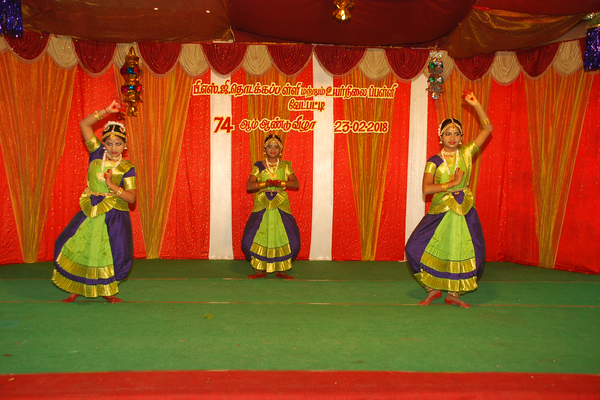 OPEN STAGE
An open stage is there  to conduct various functions  and  programmes.
---