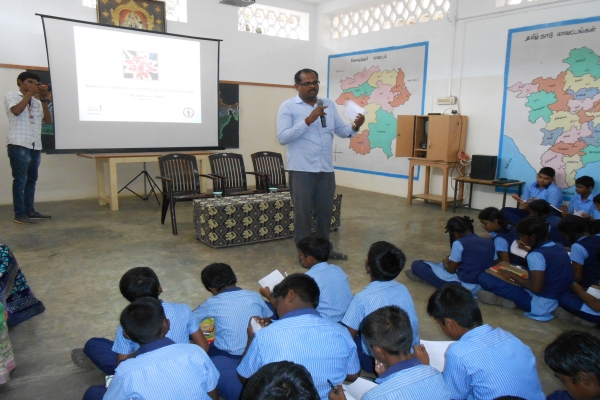 Every year "Awareness Programme on HIV / AIDS for youth" is organized by Shanti Ashram Volunteers.
"Malarum Pavai for vulnerable adolescent girls'', an awareness programme is conducted for girl students of Stds 9 & 10 by Shanti Ashram every year.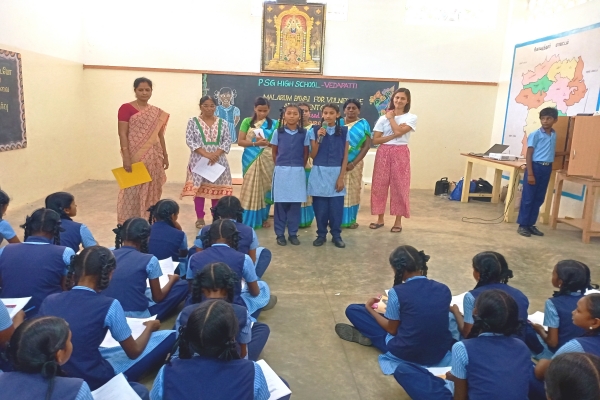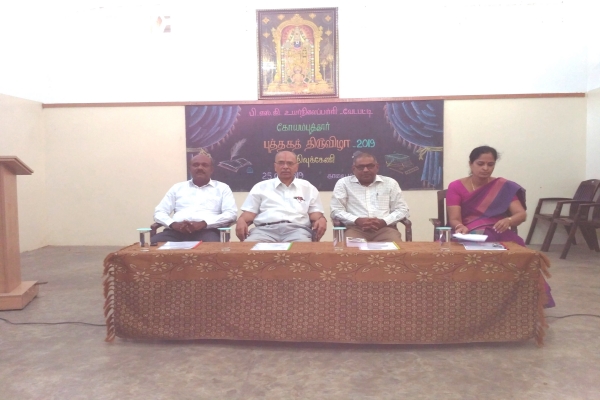 "Coimbatore Book Festival -2019" organized by Mr.C.R.Elangovan, Co-ordinator of Arivukeni. Dr. Senthil Kumaran, an Educationalist was the Chief Guest and N.C. Nandagopalan, Secretary,  gave a special  address.
Pre genfest  delegates from Argentina and Switzerland with volunteers of Shanthi Ashram visited the School and interacted with the students to learn about educational practices.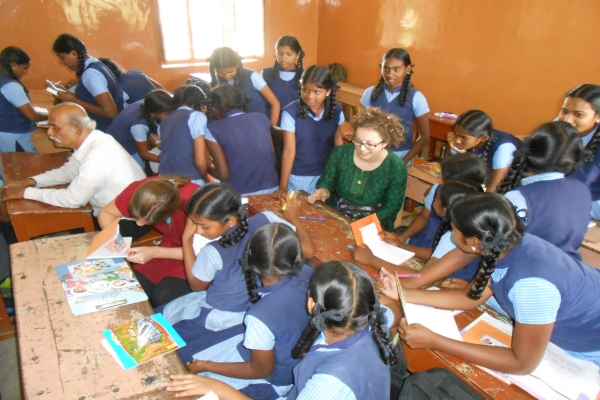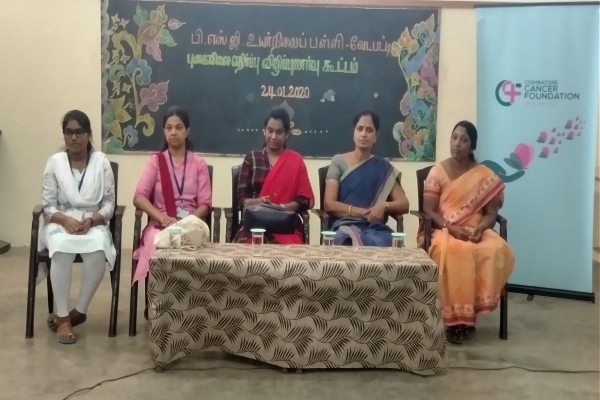 "Disadvantage of Tobacco and their evil effects" programme was organized by Coimbatore Cancer Foundation & Saranya Devi, District consultant, Coimbatore Tobacco Control cell on 24.01.2020.
Doctors from Government Primary Health Centre, Pooluvampatti conducts an awareness programme about "Dengue" every year.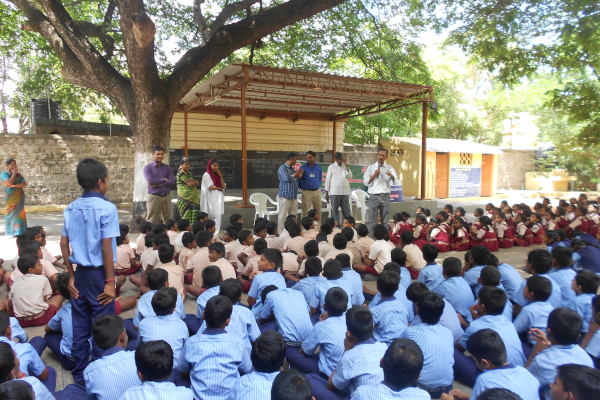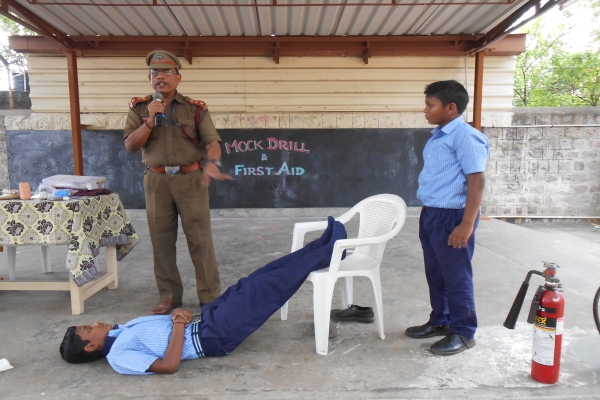 Once in 6 months, a mock drill for orderly evacuation during natural calamities as well as an awareness programme on "Fire and Safety Measures" is conducted by R. Rangaraj, Fire and Safety Officer, PSG Industrial Institute, in the school campus.
A rally by the students of the school was organized in Vedapatti regarding "Fit India  Movement" on Mahatma Gandhi's 150th Birthday celebration.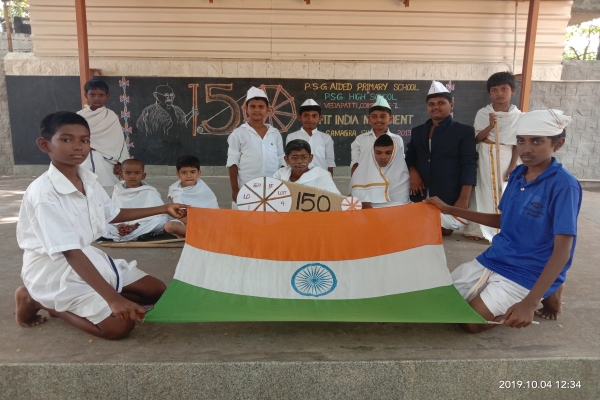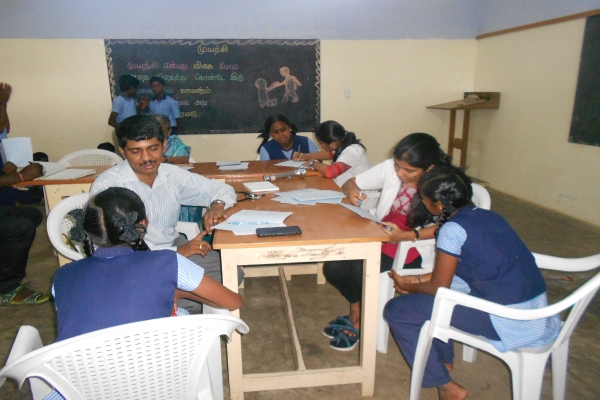 Every year health checkup and health care programmes are conducted by the doctors of PSG Rural Health Centre, Vedapatti.
On 28th January 2020, a team of students from PSG College of Pharmacy conducted an awareness programme on Tobacco and Mouth Cancer.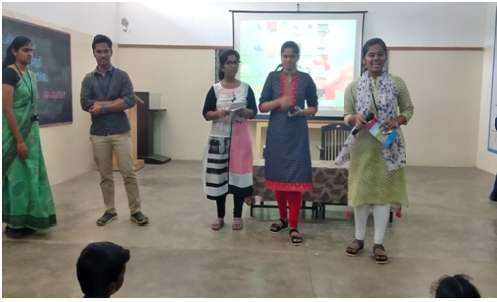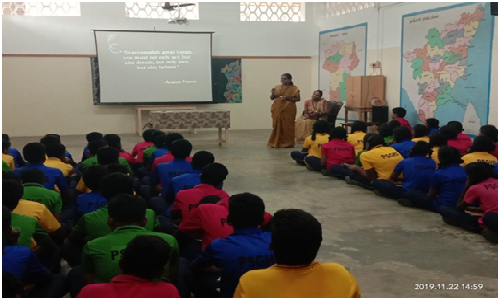 Every year, Alumni of PSG Nursing College, Peelamedu conduct Career Guidance programme for students of standard 10 in the School premises.
---