From the Managing Trustee's Desk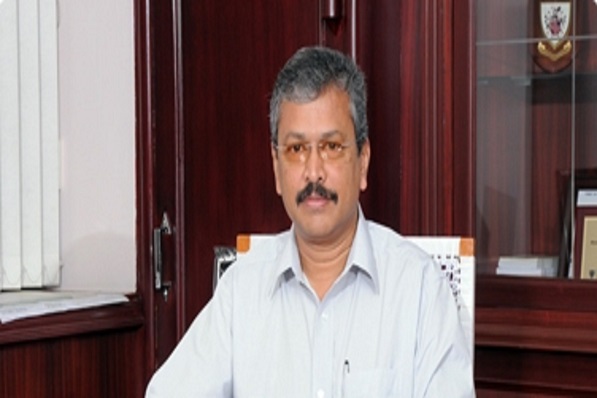 "Real education enhances the dignity of a human being and increases his or her self respect" – Dr.APJ Abdul  Kalam
Education is not merely the acquisition of facts but  rather, the development of skills that will enable a child to demonstrate competence in thought and action. Holistic education focusing on the positive development of a child's emotional state is crucial. With this in mind, we have taken efforts in our capacity to create an environment that is sensitive to these children who are so badly in need of our understanding.
Children as such, who have had a difficult start in life need to be understood.  It is often that children of a difficult persuasion turn out to be diamonds in the rough. They need to be made aware of their true abilities. It is through a formal education that they will be able to face with courage the realities of the world and discover their unique potential along the way.
We are certainly delighted when bright and talented students perform well. But what brings us real joy is when not so bright children manage to overcome their limitations and rise to excellence.
From the TQM Council Secretary's Desk
"Education is simply the soul of a society as it passes from one generation to another" – G.K.Chesterton
Education is a passion-driven journey. The excellence in 'Teaching and learning experience' is achieved by people who are internally motivated to give direction to the lives of several people. Education traditionally was not only meant to be the preparation of life, but it was supposed to be life in itself.
PSG High School is devoted to cultivate in its students, the pursuits of individual excellence and engage them in the full scope of academic, cultural, social, physical activities and thereby mold them into all-rounders.
The school inculcates a strong set of values that empower students to make positive contributions to society in particular and our nation in general.
I take this opportunity to wish all our children the very best in their careers and life!!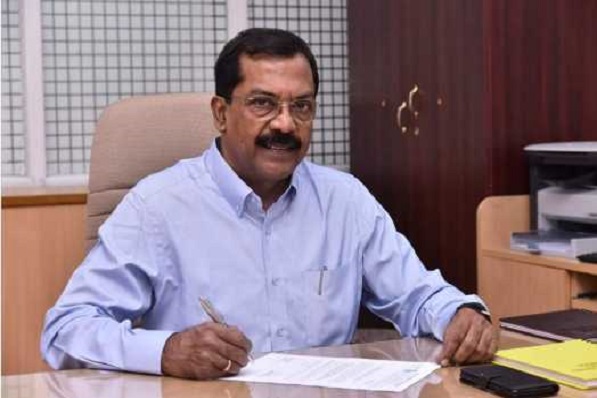 From the Secretary's Desk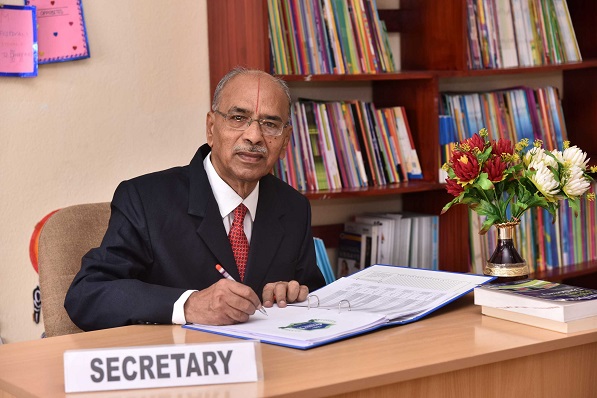 Ram Ram…
"Arise, awake and stop not till the goal is reached"
"All the powers in the universe are already ours. It is we who have put our hands before our eyes and cry that it is dark" – Swami Vivekanandha
This proverb clearly reveals beyond the shadow of doubt that one should put necessary efforts continuously in right time, with full zeal achieve the desired success. The knowledge and intelligence have to be developed continuously so that one can distinguish in many different spheres in competitive world. As knowledge is power, reading good books and listening to good speeches certainly will enrich the mind.
The children have to include the values apart from education and discipline that will impetus to success. The sincerity and down to earth attitude are the positive factors to overcome the stumble blocks. The proactive approach and continuous improvement in their personalities in all areas are very much essential for successful future generation.
True Education is not about how much (quantity) you have learnt… it is about "how important it is to learn"….  to enrich (quality) your life.
With best wishes!.
Ram Ram…
From the Headmistress's Desk
"Education is the most powerful weapon which you can use to change the world" – Dr.A.P.J Abdul Kalam
The school provides a successful life to each student. With the support of the teamwork of the well-qualified, experienced and dedicated teachers, we move towards fulfilling the main vision and mission of the school and enable the students to achieve exceptional academic results in consecutive years. The performance in the previous years have proven that "Hard work combined with efforts never fail", my hearty congratulations to the teachers and students for their restless effort. The Goal is "Be first, or be with the first". With the goal that we set in mind, all students can pay attention in achieving the first place and retaining that position in all curricular and co-curricular activities in their life. The aim, importantly is to make education a fun-filled, enjoyable, learning and growing experience on the solid foundation of values. We believe it is important to create an environment where students look eagerly forward to come to school. We want them to have fond memories of their time spent with us, long after they have left the portals of the school.