LITERARY  CLUB
Different activities & competitions like Debate, Elocution, Creative Writing, Mono Acting, Talents Hunt, Poetry Recitation, etc…  in two languages i.e. Tamil & English.
SUBJECT CLUBS
To boost the  students' learning, understanding and interest, different clubs have been formed. Science Club, Math Club and Social Science Club inspire the students' to involve in different activities. They develop special skills to take up different projects, do outdoor activities and participate in quiz programmes. They learn with great interest that fosters their originality, creative and  innovative  skills.
---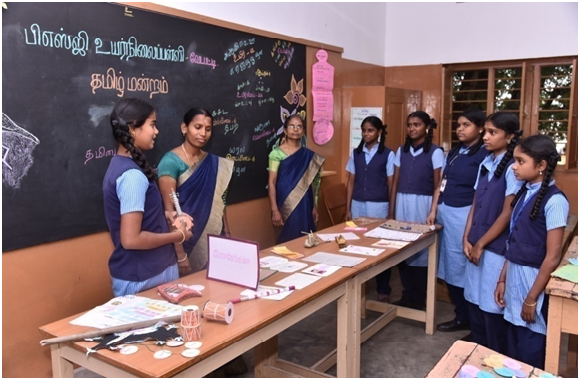 TAMIL CLUB
Mupperum Vizha (Kamarajar Birthday, Kalvi Vazharchi Naal and Inauguration of Tamil Literary Association)
"To improve Tamil  language skill of the students".
---
ENGLISH CLUB
Developing Spoken English among the students.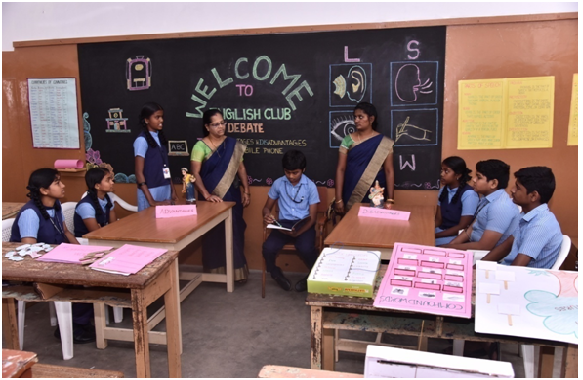 ---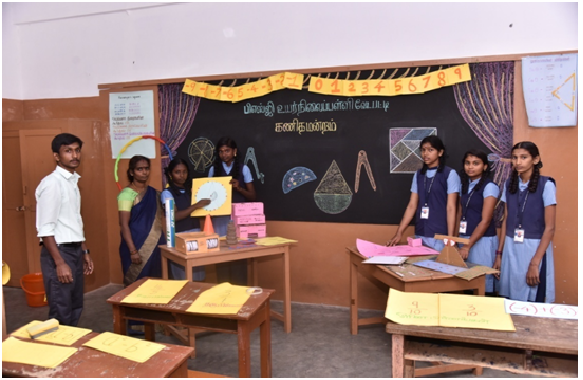 MATH CLUB
To develop their creativity and  problem solving techniques.
---
SCIENCE CLUB
To develop interest in science and  technology.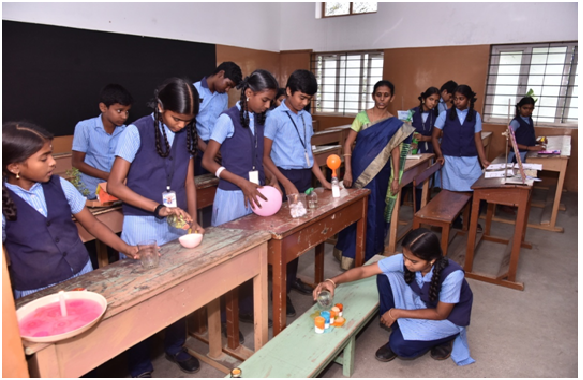 ---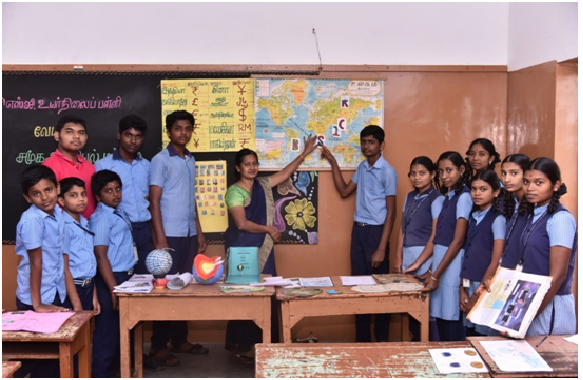 SOCIAL  SCIENCE  CLUB
To develop knowledge about  mirror of the past, mirror of the world, Civics and Economics.
---
MOTHERS'  CLUB
Mothers' Club meeting is conducted once in two months, so that mothers can give their suggestions for the betterment of the school.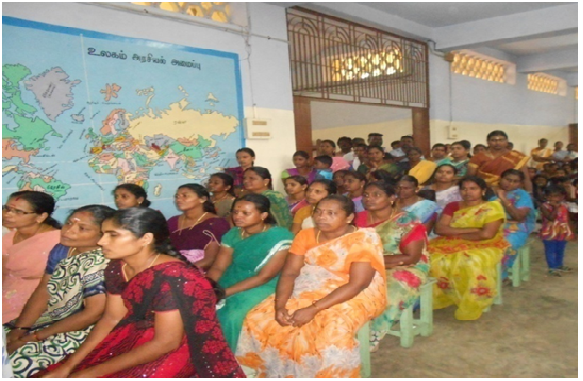 ---
FIELD TRIP
 "Travel maketh a man perfect"- Sir Francis Bacon
So,field trips to  places like Traffic park,  Gass Forest  Museum, Nilgiris Biosphere Park ,PSG Industrial Institute , PSG Foundry at Neelambur, etc  are organized for classes from 6 to 10 to help the students explore places and experience. They  help them to gain a lot of  knowledge based on their subjects. The students  gain  practical knowledge through factory visits.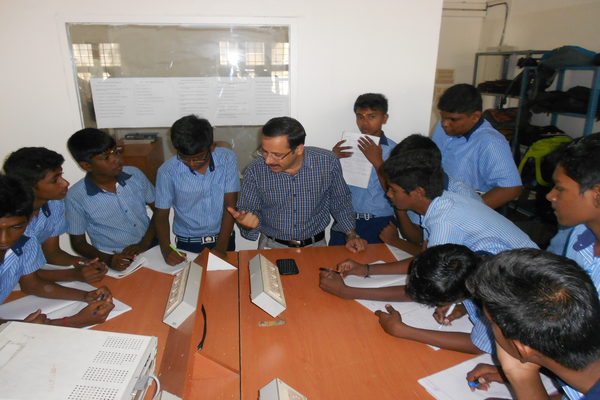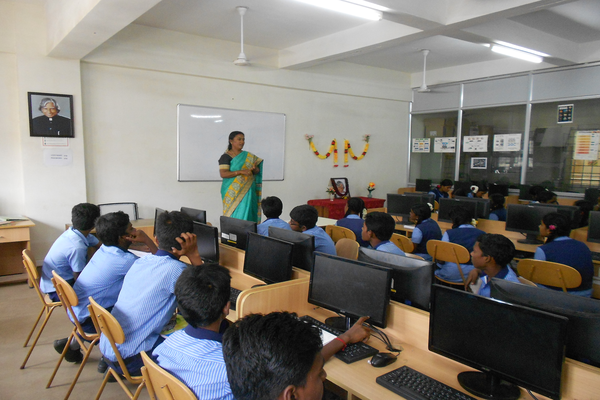 ---
GARDENING
Students of the Gardening Club have taken up the task of creating an awareness about the importance of green cover by planting greens, ladies finger, onions, etc in the kitchen garden of the school and to restore the flora and fauna in and around surroundings.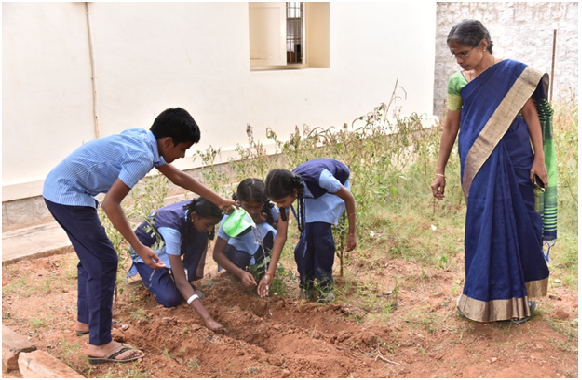 ---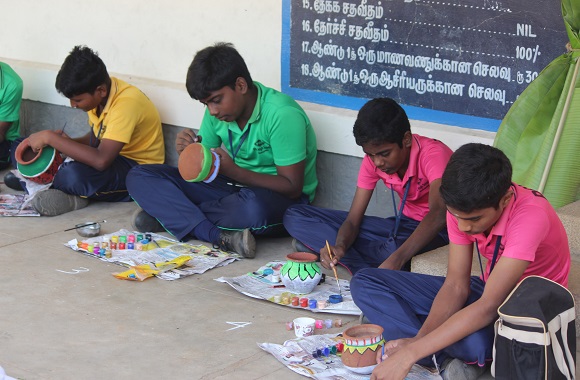 PAINTING
"Works of art are landscapes of the mind"
---
ROAD SAFETY PATROL
The road safety patrol is a  service of the students to help their fellow students while coming in,  going out of the school, and crossing the road safely to ensure an accident-free zone in the school zone.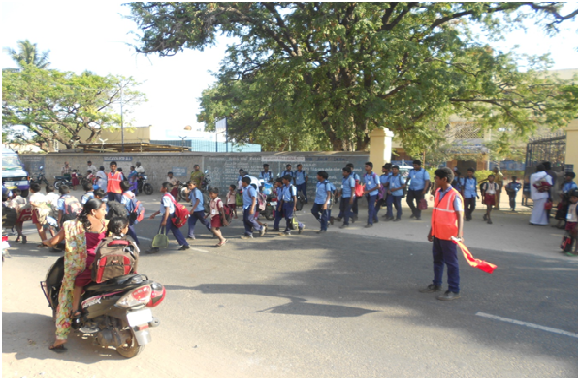 ---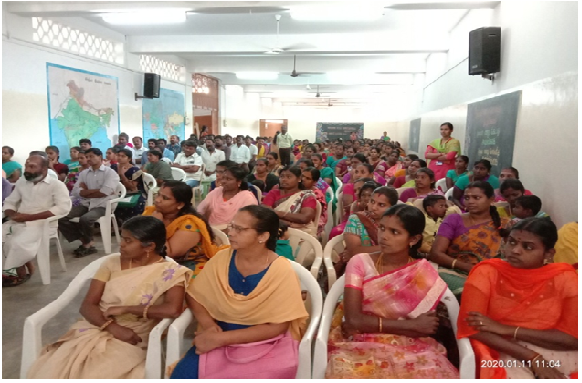 PTA   MEETING
PTA  meetings  are  held  on  a  regular  basis  to  enable  good  communication  and  a  closer  bond  between  the  parents, teachers  and  the students. A dynamic  management  system  helps  to  track the   academic and  non-academic  progress  of  the  students.
---
STUDENTS'   PARLIAMENT
The school parliament provides an opportunity for the student representatives to involve in school activities and discussions bearing in mind the interests and views of all the students of the school.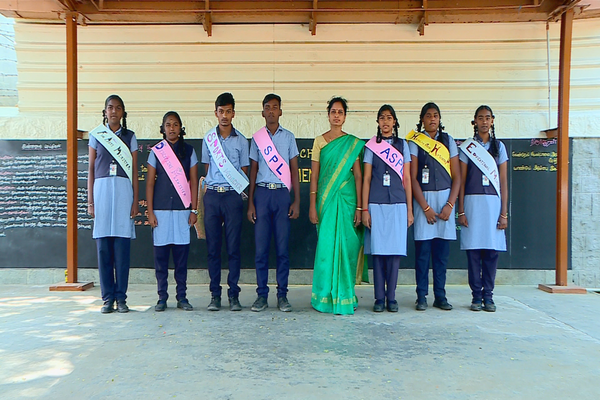 ---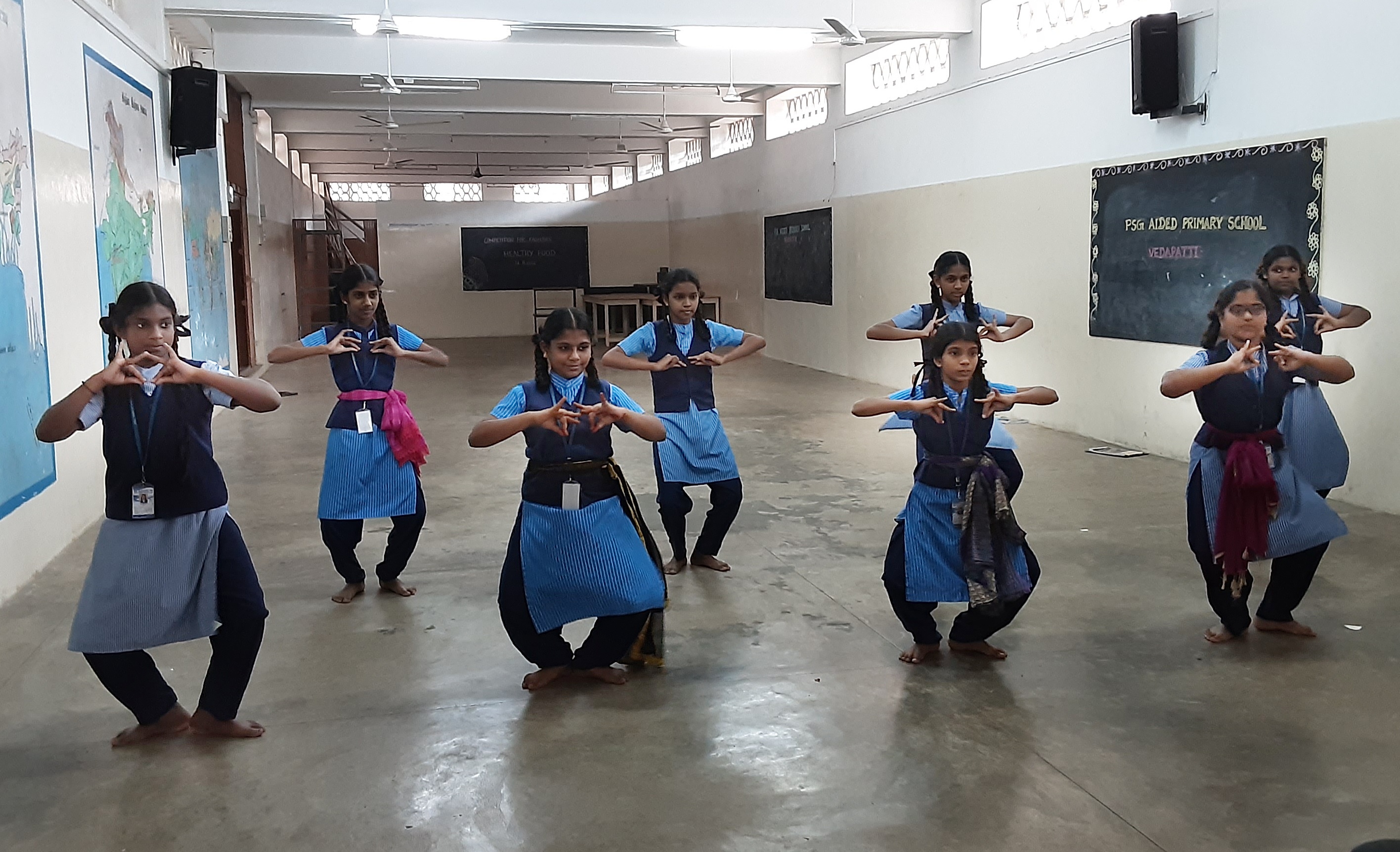 CLASSICAL  DANCE
"Dance  is the  hidden  language  of  the  soul"
                                                BHAJAN
Bhajan  must  become  an  unbroken  stream  of  bliss on  your  tongues  and  in  your  hearts.